Nov 8, 2020 07:10 AM Central
Marie Doherty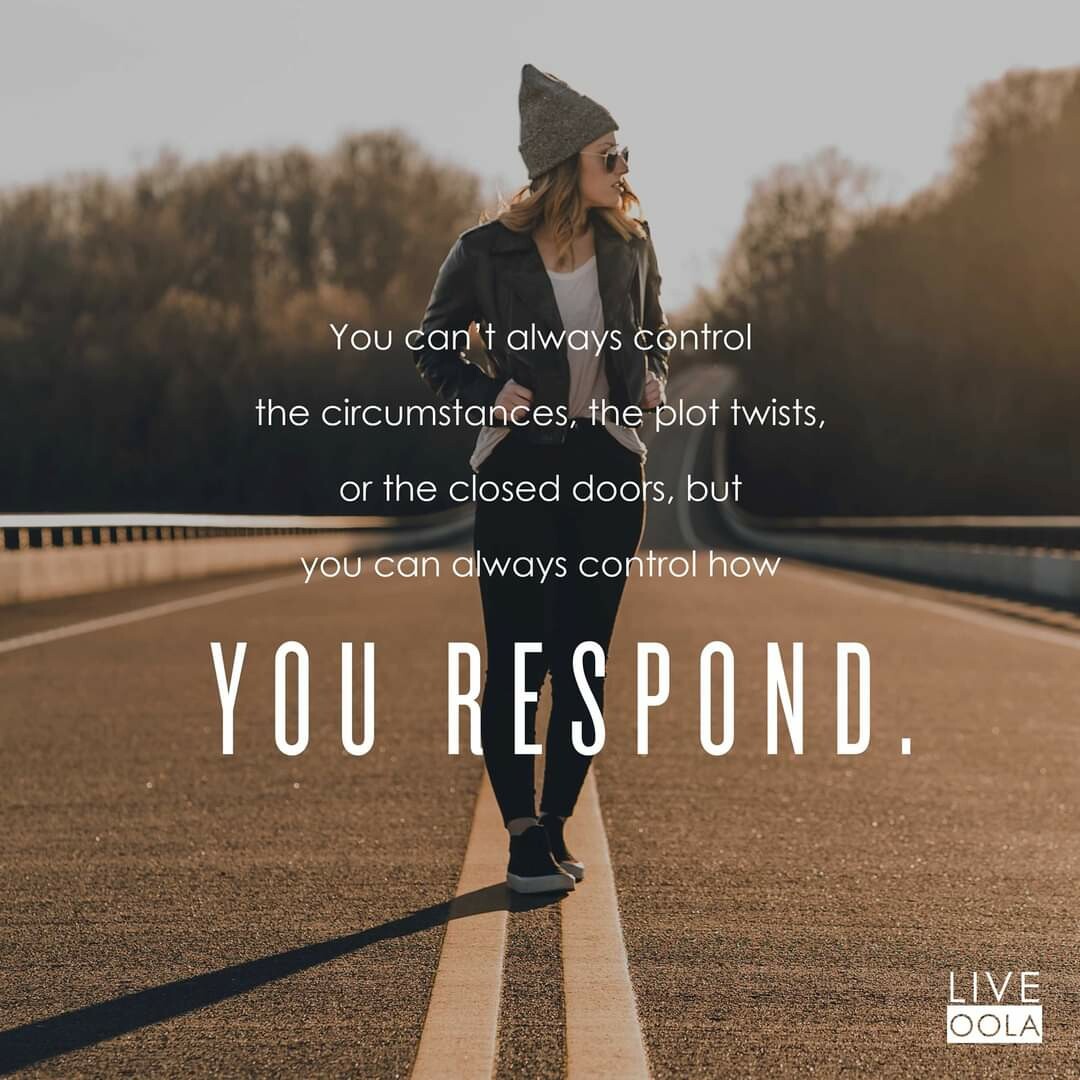 I was thinking today about the situation in the world. It has definitely replaced the weather as the thing we talk most about in Ireland. 2020 has certainly been a rollercoaster so far. Things happened this year we would have never believed could happen – our modern world was brought to a standstill.
I think one of the things I will take from 2020 is the unpredictability of life. The only moment we are sure of is this moment. We never know what's coming and so making trying to make the best of each moment is vital. Living in the past or the future only brings worry, regret and anxiety. Living in the moment and focusing on what we can control is one of my goals for the future.
Modern society has made being happy very complicated. We see people on social media telling and showing us what happiness is. We watch TV or Netflix and we see what happiness is. Is it that complicated? When did the happiness become a thing we all crave and have to search extensively for?
All those external sources connect being happy with having certain things or with living a certain kind of life or with being a certain kind of person. If we don't fulfil these condition we can't surely be truly happy. When did these things become prerequisites for being happy? Who decided they were requirements? I think we can all be happy just as we are.
When we talk about being fulfilled there is an assumption we want to climb Everest or be a millionaire but the fact is, most of us don't want to do either. We don't have to have travel the world or run a marathon to live a fulfilled life. For some of us those are the dreams but some of us are happy with the life we have we just want to live it the best we can.
It's good to have big dreams, I certainly do, and I set goals every day to move me towards them but being happy isn't something that happens when we achieve the goals. We must be happy where we are now while still striving for other things. Oprah Winfrey once said "If you look at what you have in life you'll always have more. If you look at what you don't have in life you'll never have enough."
Maybe being happy is as simple as being grateful for what you have and having goals and dreams you are striving for.
Another thing people talk extensively about these days is getting back to normal, or a phrase I hate – a new normal. Maybe now is an opportunity to look at what our normal was. Were we happy with the normal? Was it fulfilling, were we living a full and happy life? Is normal working in a job you don't even like? Is it realising as you get into bed you spent all evening scrolling on social media? Is it stumbling from one paycheck to another, hoping there are no unexpected bills?
As we approach the end of the year this is a good time to look at what our normal was and what we wish it could be. As I worked through Oola I discovered that unless all areas of our lives are balanced we'll never be completely content with our lot. I looked at my life in 7 areas – fitness, finances, family, field (career), faith, friends and fun. I discovered my dreams and set goals that were right for me in all 7 areas and am working towards them every day. It has changed my life. I have purpose but am living every day to the full.
On social media this month I'm sharing my growth and gratitude campaign. One of the ideas in Oola is
Keep one hand on your heart in gratitude, while the other hand reaches toward growth.
We need to work on both gratitude and growth and this series of posts will help you do that.
Make today the day you commit to making a change and beginning the journey to a more balanced, more mindful, stress-free life. It's time to invest in you. Don't leave it to the new year, don't leave it until next week.
Have a look
here
for more details on my 10 week Oola programme or my 3 week Quick starter programme (which you can start anytime) or to register for details about my next Oola group coaching programme (next one starts in January)
Join my free communities –
I Teach, I Learn, I Grow
for anybody working in education (the posts sometimes have a school focus)