Mar 6, 2021 06:36 AM Central
Marie Doherty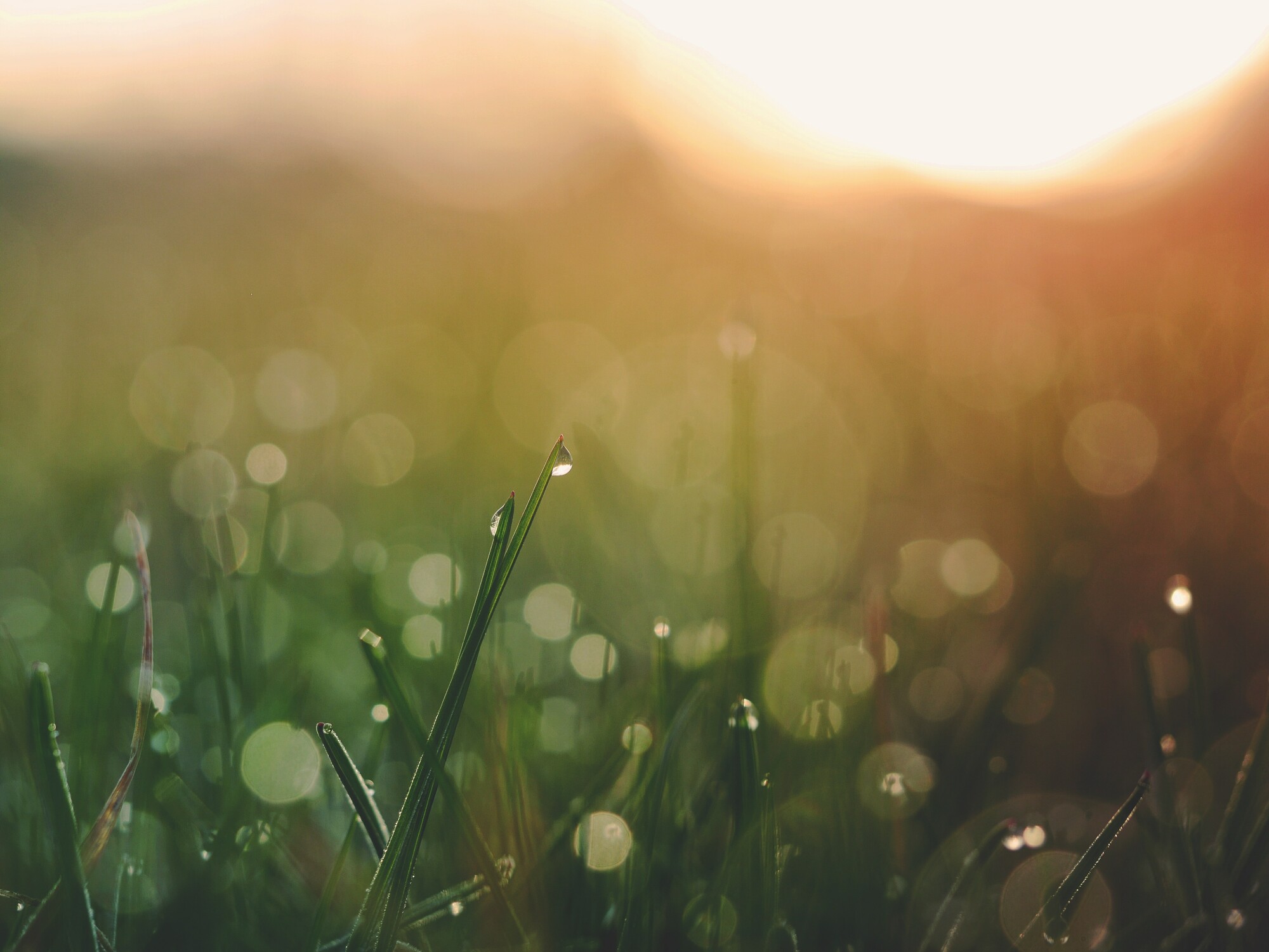 As we approach the "1 year in Covid times" mark, we hope lockdowns are something we are nearing the end of. To help you make the most of an unfortunate ongoing situation and avoid going totally insane while still spending so much time at home, here are 25 habits you can implement that will make you feel like your time is not going to waste. Some of them you may have implemented during the first lockdown but you may have stopped
1. Reconnect With Immediate Family
If we're being honest, the craziness of everyday life keeps most of us from spending as much time as we would like to with our immediate family members. This is one of the main facets of life that most would list when thinking of things, they would like to do better.
The situation at hand is inarguably the perfect time to make this happen. While you are stuck at home together, use this time to nurture and reinforce your relationship with your significant other and/or children.
When you reach the point where it feels like these people are only driving you even crazier, celebrate that! Time with these people is invaluable and life rarely allows us to get enough of it. Don't take this gift for granted.
2. Video Chat With Friends & Relatives
One of the hardest parts of this whole situation is the inability to spend time with loved ones that we don't live with. While nothing can replace face-to-face interaction, technology has provided us with many ways to experience the next best thing.
Plenty of smartphones and computer apps allow video chatting, usually with a decent sized group of people. At the beginning, this was a novelty but it may have stopped in this lockdown. Take advantage of this again by scheduling regular video chats with friends and family members you are unable to spend time with right now.
3. Spend Time Outside
One extremely fortunate aspect of this lockdown is that we are not locked indoors without any sunshine or fresh air for the duration. A great way to take care of your mental health is to spend as much time as possible outside.
Luckily, we are now in one of the best time periods to enjoy the outdoors. What you choose to do outside isn't nearly as important as simply getting out of the house in general! When the weather allows, take advantage of every pretty day, appreciating the fact that you are healthy, not stuck at work and able to enjoy every ray of sunshine. Spring is also a great time to work in the garden.
4. Catch Up On Exercise
Exercise is another activity that ranks extremely high on the list of things you know you should be doing, but never have time for. It goes without saying that this excuse is no longer valid for the time being!
Furthermore, we are all aware of the physical and mental benefits available through regular exercise. A health pandemic is a fantastic reason to implement anything that can reduce stress and anxiety.
Not only can you emerge from this lockdown more fit and healthy, the extent of this situation is likely long enough to ingrain the habit into your daily life. Let this time period be the foundation from which you continue to make time for regular exercise moving forward!
5. Reduce Clutter
There is no better time to knock out some spring-cleaning than being stuck at home for weeks on end, in the spring! But seriously, most of our minds are already cluttered enough with worry and fear about how this situation will progress.
Spending this lockdown in a cluttered environment will only exacerbate this issue. Make your space a place of order and cleanliness and you will definitely notice a reduction of your mental clutter.
6. Celebrate Meal Time
Sitting down as a family to enjoy a meal is something that, unfortunately, only applies to hallmark movies and black and white television shows. A large percentage of households rarely get to enjoy this experience, eating meals at different times and sitting in front of the television instead of having conversations with each other. During these trying time, it is important to find as many things as possible to celebrate. Family meals together should be one of these celebrations.
7. Avoid Excessive News Watching
While it is certainly important to keep yourself informed about the current pandemic, try not to become completely engulfed in the news coverage. As usual, news stations do a great job of filling you in on all the chaos and turmoil going on all over the world.
If all that you consume is bad news every day while being stuck at home, you are not doing your mental health any favours. Try to watch just enough news coverage to get the information you need and not a bit more. The same with social media, use it to stay connected and to find uplifting things but stay away from the negative comments and the predictions about what will happen.
8. Maintain Some Form Of Routine
Our daily routines are basically sanity manifested into a physical form. Even for those of us who by no means consider themselves to be creatures of habit, a complete shift in day-to-day life can do quite a bit of damage to our sense of order.
Even though your usual schedule probably looks a lot different, it is critical that you adopt a temporary routine for the time being. Having things that you CAN control during such a period of uncertainty can be a great asset to your mental health. The reopening of the schools here in Ireland will also help with that.
9. Don't Stay In Your Pajamas All Day
Piggybacking off of tip number 8, just because you can roll out of bed each day and keep the same clothes on until you get back in it doesn't mean you should. It is safe to say that most of us though this was a great idea for the first few days of quarantine. However, for the sake of yourself and the people you live with, take a shower and change clothes every single day!
10. Complete Important Work From Home
Remember that just because work may seem like a distant memory at the moment, eventually your job is going to return to normal. Make sure that you are at least being somewhat proactive and getting as many important work-related tasks done as possible.
The last thing you want is to exit one stressful situation and immediately stuff foot in another, that being weeks of assignments piled on your desk when you eventually clock in again.
11. Go Old School With Board Games
Nostalgia anyone? Board games have been minimized to antiquity due to electronic devices and the relatively long amount of time required to enjoy them. In a situation like this lockdown, time is more plentiful than ever. Spending a night with the family playing a board game is a great way to connect with your tribe and give your mind a break from worry and being glued to a screen.
12. Enjoy An Interesting Book
One of the many great aspects of reading is that when your actual world becomes less than favourable, such as this exact moment, you can immerse yourself in another for a temporary reprieve.
We are all aware that regular reading is a great form of personal development, but this habit is also another luxury that time constraints usually do not allow. Find an interesting book and ride out this isolation in a literary world of your choosing!
13. Celebrate Short Periods Out Of The House
Although remaining at home as much as possible is the what we have to do at this point in time, there are going to be necessary ventures away from your residence here and there. You are still going to have to go to the shop, put petrol or diesel in your vehicle, etc.
Why not make the most of these trips instead of taking them for granted as pretty much all of us did before? During times like this, the little things really begin to count.
14. Don't Drink (Too Much)
Another bad idea during this lockdown is to treat the entire experience like your first holiday abroad. Consuming alcohol at noon is another one of those unique things right now that, although you can do, you probably shouldn't.
Remember that you can STILL be productive even at home, but not if you are intoxicated for weeks on end. Furthermore, getting back to your normal life after a month-long bender is probably not going to be enjoyable.
15. Complete Overdue Home Projects
A funny thing happens when stuck at home for a long period time. This is the sudden awareness of how many things around the house are in need of some repair.
While most of the time we are only aware of big things that require some work, by the time this is over, you will be aware of every dim light bulb, leaky tap and scuff mark on the floor! Show your isolation fort some love while you have the time and perform a little home improvement.
16. Take Advantage Of Restaurant Deals

As if anyone needed an excuse to order food more often, local businesses such as restaurants can really use our help right now. Unfortunately, these places lack any means of passive income. If no customers show up, no money is made.
However, most restaurants are offering really great specials right now available through a delivery or carry out service. Likewise, even purchasing gift cards to use when these locations are once again open to the public still goes a long way. Since you want to anyway, show your local establishments some support.
17. Netflix Binges Are Okay Now

Normally, when Netflix asks if you are still watching, you can be pretty sure you are procrastinating something else you should be doing. This isn't necessarily the case during a lockdown. To pass the time and get your mind off of the unfortunate situation at hand, enjoy a guilt-free binge of your favourite special.
Since you will be doing your part to stop the spread of COVID-19 by staying home and binging Netflix, consider yourself to be helping the cause. However, you may not want to go as far as adding "activist" to your resume.
18. Find A Way To Help Those Affected

Okay, maybe binging Netflix isn't the most efficient way to assist in fighting the current pandemic. However, there are ways that you can actually make a difference and help those in need.
Several methods like this have already been in place such as providing meals to children who depend on school being in session just to eat and groups of supporters providing protective equipment to our healthcare heroes.
There is no better way to improve your own mental angst towards this pandemic than by taking action to help those that are affected far more than simply being stuck at home.
19. Virtually Tour Interesting Things
A really great idea that several fantastic museums and other amusements are offering is the ability to virtually tour these experiences from your computer. This can be a wonderful and educational way for you and your family to enjoy yourselves while staying safe and isolated.
20. Splurge On Self-Care

Now is a great time to finally do more for your daily maintenance than taking a shower and brushing your teeth. For what may be the first time in a while, pamper yourself like the king/queen you are. Use that charcoal mask you got last Christmas. Maybe even put bubbles in your bath if you are feeling extra crazy!
21. Take up a new hobby
There's probably enough time left in our lockdown here in Ireland to take up a new hobby. That hobby might be something you've always wanted to do or something you think will benefit you when lockdown ends. Maybe you want to learn a language, learn how to cook or bake, knit, sew, play an instrument. Whatever your interests are, there are lots of sites on the internet and Youtube videos that will help you.
22. Quality Time With Pets

It is safe to say that the only true winners of the current situation are our animal friends. These guys have no idea what is going on, but they love their humans being home more than ever. Be sure to spend some quality time with your pets while you can.

Taking them on more walks than usual is also a great excuse to get out of the house anyway. Remember that our pets are pretty much always victims of lockdown in our absence.
23. Stop Assuming Everyone Else Is Thriving

As usual, social media is giving many people the impression that everyone else is having a fantastic time during this lockdown. Picture after picture of other families doing arts and crafts and your coworkers exercising at the local park may make you feel like you are in the minority for being bored and anxious.
Rest assured that this is not the case, everyone is trying to keep getting through this strange situation and, if given the choice, almost everyone would prefer things to go back to normal.
24. Plan A Trip

Collaborating with your family in planning a fun trip post-lockdown may be a great way to ease some of the tension due to the situation at hand and reinforce the fact that this WILL get better at some point.

This doesn't even have to be some grand holiday or international adventure. Simply having something fun to look forward to can do a lot of good right now.
25. Enjoy This Time For What It Is, Realise This Is Not Permanent

Often times in life, we fail to realise how much we actually enjoyed something until it is over. This crisis is by no means a positive experience, but as a healthy individual stuck at home, you can make it as enjoyable as possible.
If you want to use the time to declutter your mind or work on your mindset I have courses and life balancing life coaching packages you can look at.
Take this season in life for what it is. When the world goes back to normal and every second of your time is allocated to work and the usual responsibilities, you may just reflect back to the time you had nothing BUT time on your hands with fond memories.