Apr 20, 2021 01:52 PM Central
Marie Doherty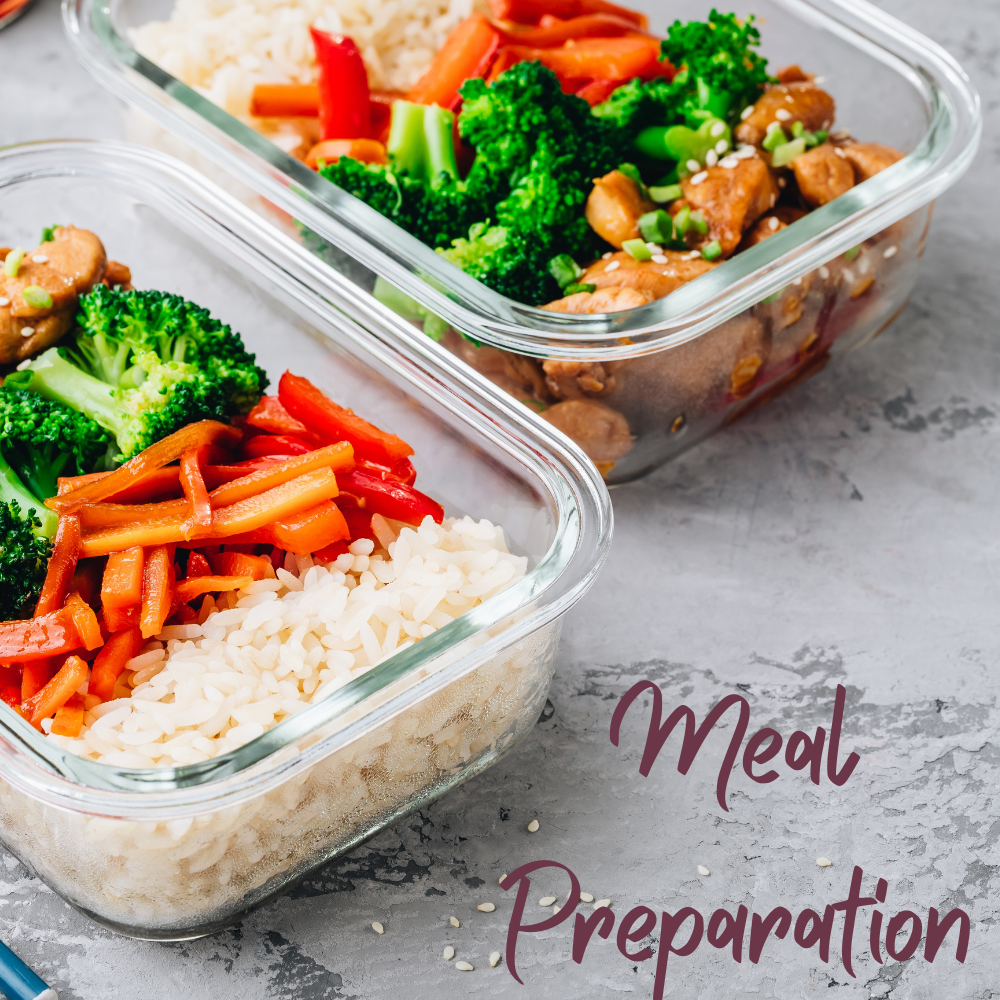 Minimalism involves simplifying all aspects of our life. The more efficient we are with the necessary tasks, the more we can enjoy the fun stuff such as the experiences we talked about yesterday. Meal time prep is one area that could be streamlined quite a bit. Instead of spending unnecessary amounts of time in the kitchen and at the grocery store, try follow the suggestions below to help you get more done in less time and with less frustration. Check out these three great tips for simplifying meal time.
Plan Ahead
Meal planning can make your life much easier. It simply involves thinking ahead about your weekly menu in order to make it with less time, effort, and stress. Planning your menu can be done in a way that best fits your needs and lifestyle, but there are a few things that everyone can build into their routine. Plan your menu. Some people do this by the month, others by the week. Whichever you choose, knowing what your menu will be allows you to make fewer trips to the store for forgotten or needed items. After you plan, you can simply make one or two trips to buy everything you need. Making your meals in advance can also save tons of time. Spend one day a week cooking, separating, and freezing. You'll have meals at your fingertips for later in the week when things get busy.
Rotate Meals
Making new dishes is part of the fun of cooking. It's fabulous to try new things, and that should be encouraged in life. However, there is a real benefit to rotating meals when you're trying to live a minimalist lifestyle. Choose your favourite dishes and add them to your regular meal rotation, meaning you'll prepare each one in a predictable sequence. It doesn't have to be that regimented. Just as long as you're routinely preparing things you are familiar with, you'll be saving time and hassle. It's okay to throw in something now and then, though. Routine simply makes the process more efficient.
Create a Routine
The point of rotating meals is that you get into a habit and the dishes become easier to make when you know what to expect. Routines are perfect for minimalists because they save you brain power. You've already got the basic process down. It soon becomes easier to implement. Apply this concept to meal planning. Choose which days to plan, shop, and prepare your meals. Decide which shops carry the ingredients you need. Rely on the same cooking, freezing, and prepping methods each time. Soon, it will become second nature. You'll experience very few hassles, and you'll discover meal prep can be a breeze.
Keep these tips in mind when you want to save cooking time. Preparing meals for yourself or your family doesn't have to be stressful, and it doesn't need to eat up hours of your day. Meal prep can be fun.