Apr 24, 2021 10:30 AM Central
Marie Doherty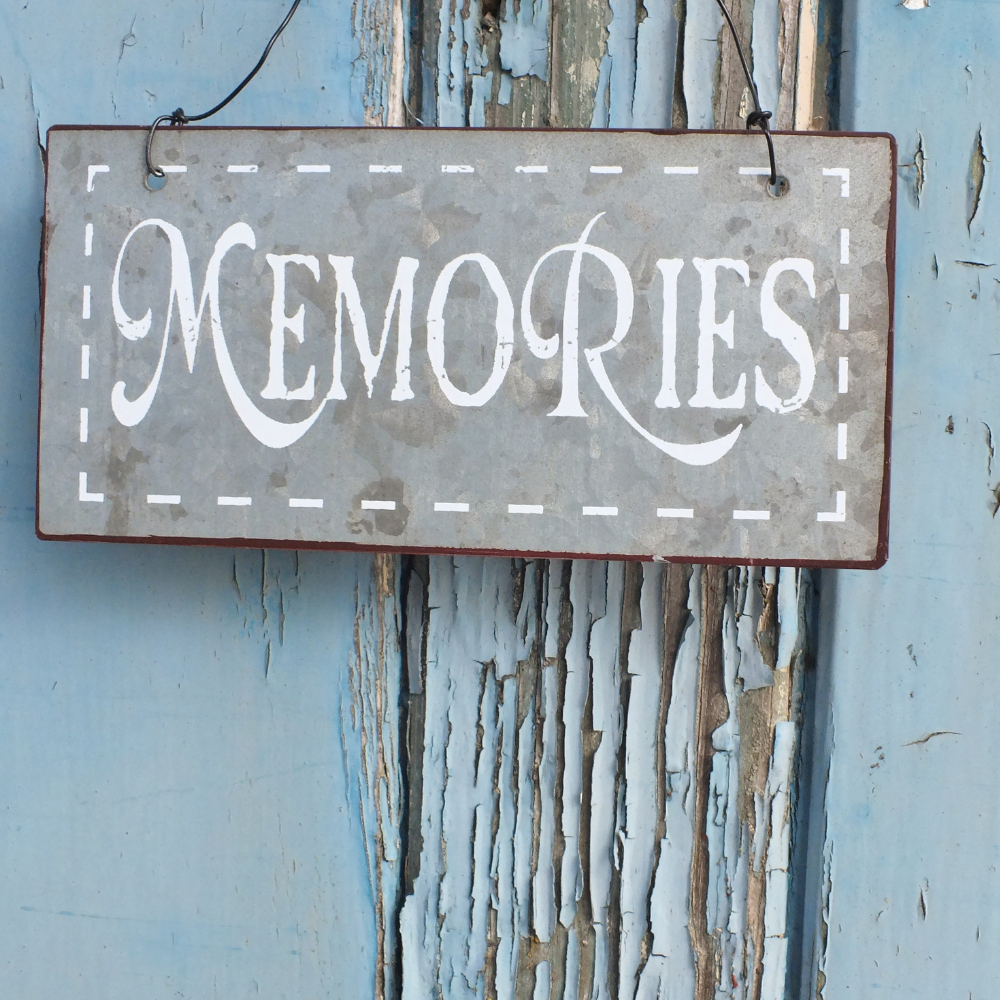 I
n yesterday's post, we touched upon some ways of deciding which sentimental items to hold onto and which to let go. I shared with you a couple ideas for lessening your physical clutter yet maintaining your mementos through methods such as digitising or journaling. Today, I'd like to expand upon that subject and delve deeper into solutions for capturing your memories without the need to hold onto mementos.
Put It to Use
There are some sentimental items we own that we simply don't use. Often times, these are family heirlooms or things we find too "nice" to risk using every day. While that's understandable, it might make sense to reconsider keeping something that's just taking up space. After consideration, you might decide that using it makes more sense. For example, if you have a set of china from your grandmother and a set of everyday dishes, perhaps you might want to think about using the "good" dishes for everyday and getting rid of your "ordinary" set. After all, shouldn't every day be a celebration?
Display It
Another option is to find creative ways to display a treasured item or collection. Grandma's lovely china pieces would probably look quite lovely displayed on a special shelf or in a shadow box. You could choose just one place setting, and either donate or sell the remaining. If you simply can't part with the pieces, at least these bulky items could be packed away in a box and stored, maybe in the attic.
Repurpose It
There are also lots of ways that mementos can be repurposed into useful items. Let's take another look at your cherished china. What if you don't wish to actually use the set, but still want a creative way to remember and honor your grandmother? There are companies that turn old dishware into jewellery or art pieces.
Take Photos
You could also take photos of sentimental items like that china or other bulky pieces. Then put your pictures in a nice album or even create a scrapbook. Write a paragraph or journal entry about the piece to record your thoughts and memories. Perhaps you could even create a family blog.
Scan It
Speaking of photos, sometimes old family photo collections can be quite cumbersome. If you find you're storing boxes and albums of pictures you never look at, you could always take time to scan and digitise them. These can be viewed on an electronic device or placed in a digital frame for display. Consider scanning documents that are sitting in filing cabinets, too. You could save a lot of space in your home.
I hope these ideas help you to feel more in control of your sentimental attachment to certain possessions. As I've said before minimalism looks different for everybody. You need to be honest with yourself about which ideas work for you but you can honour your things without letting them take over your life.