Apr 28, 2021 01:14 PM Central
Marie Doherty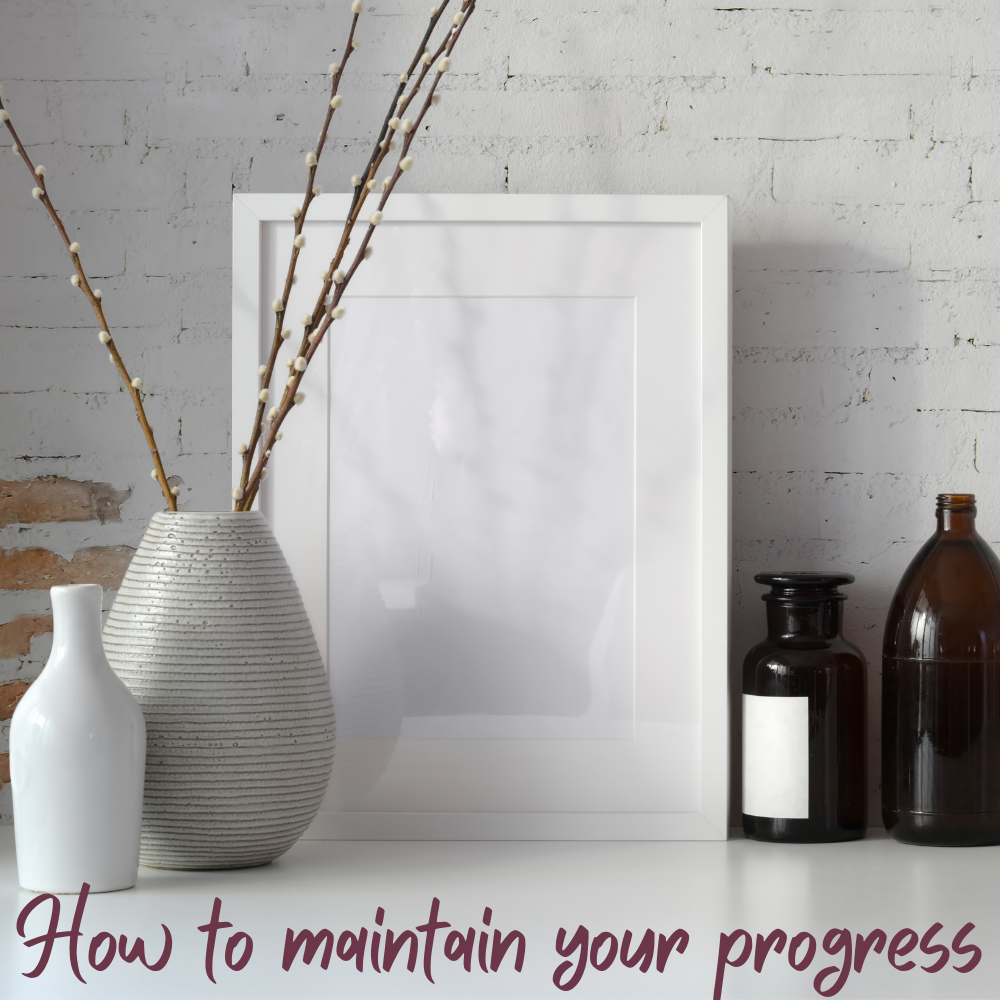 As we near the end of this series of posts, I'd like to address the topic of maintaining all the progress you've made thus far. Congratulations on embracing minimalism and for your commitment to making big changes. You should be proud. However, you don't want to lose all the work you've put in thus far by letting things accumulate again. (This is where I usually fall down). Therefore, it's important that you purge regularly in order to keep your stuff from sneaking back into your life. Take a look below for tips on how to maintain all the progress you've made.
Do a Little Every Day
A strategic approach to keeping clutter in check is to commit to doing a little upkeep each and every day. Make it a routine, and it will soon become a habit. Take time at the end of every day to pick up toys, tabletop clutter, unread mail, and such. Just fifteen minutes or so each day can save you tons of time and hassle in the future. Do the same with your digital clutter.
Be Mindful
In addition, being mindful and maintaining a minimalist mindset will keep you from backsliding into old habits. Thoroughly assess and evaluate every purchase or experience you consider to be sure it's worth the investment that comes with it. Don't forget that if you bring something in, you should also purge something. This process requires constant mindfulness and consideration.
Ask the Tough Questions
One way to maintain mindfulness and to help you in the decision-making process is to ask yourself important questions. If you're struggling to decide whether to indulge in something, consider whether you need it and if it would add value to your life. Consider whether you already have something similar or if what you do have can be used instead.
Take Care of It Immediately
While it's inevitable that some clutter will need to be dealt with on a regular basis, you can eliminate some by simply taking care of things right away. For example, sort through your mail as soon as you bring it in the house, rather than letting it lie on the table.
Repeat the Process
Some things will need to be tackled on a deeper level. Make a commitment to purging, clearing out, and organising on a regular basis. Perhaps every six months will work for you. Sometimes shorter intervals are necessary. You might decide to re-assess your wardrobe with the changing of the seasons. Perhaps you can commit to a major declutter session of your home each spring.
These are some of the things I am doing to maintain my progress. What matters most is that you create routines that will help you stay on track with your progress. Maintaining minimalism keeps you in charge of your choices and allows you to live intentionally, spending more time doing the things you love.